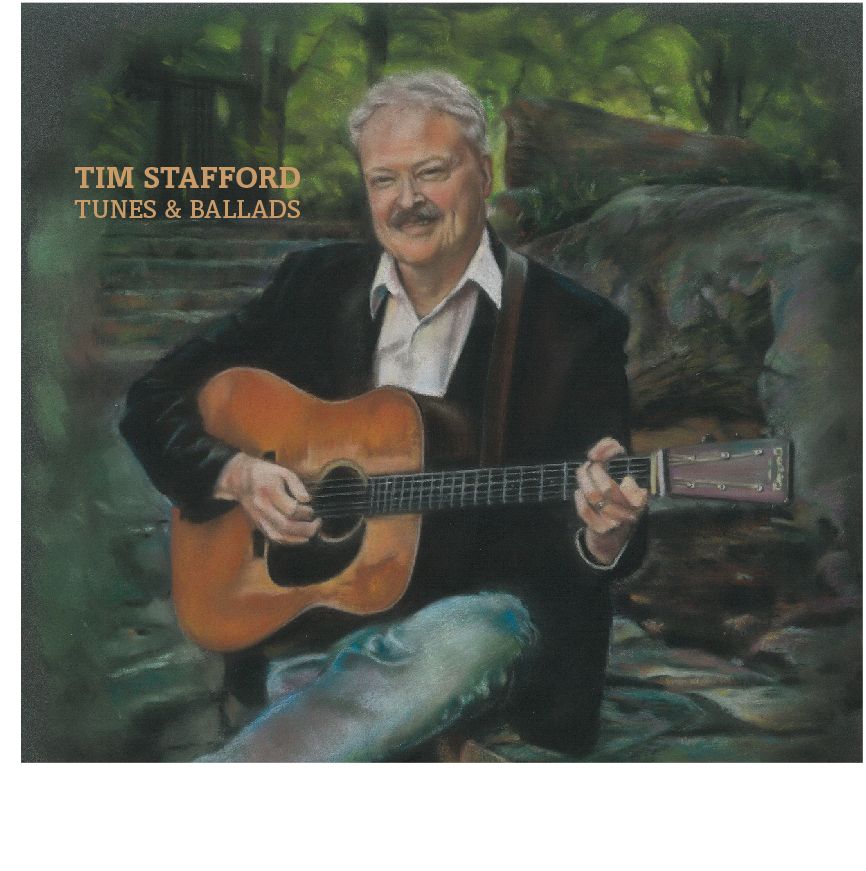 GRAMMY, DOVE, IBMA and SPBGMA AWARD-winning guitarist, singer and songwriter TIM STAFFORD is proud to release his fourth solo record, TUNES & BALLADS on December 14, 2020. Stafford, a former member of Alison Krauss's Union Station and a founding member of perennial Bluegrass powerhouse Blue Highway, was named IBMA's Songwriter of the year in 2014 and 2017 and co-wrote IBMA's 2008 Song of the Year, "Through the Window of a Train." 
TUNES & BALLADS features 15 of Tim's compositions, 10 instrumental and 7 vocals, along with a cover of Bobby's Hebb's 1960s anthem "Sunny." Like the title says, the record is a mix of solo, duet and trio instrumentals—much like those featured on Tim's critically-acclaimed 2017 release Acoustic Guitar—and story songs, four of which were co-written with Tim's friends and collaborators Craig Market, Joe Newberry, Jon Weisberger, and the late, great Steve Gulley. There are stories about great ships like the Titanic and Arizona, historical figures as disparate as Buffalo Bill Cody and Jack the Ripper, and tales of the loss of ways of life and old guitars. There are both flatpicked and fingerpicked originals—Tim was named the SPBGMA guitar player of the year in 2001 and 2015. 
"An exquisite collection of original songs...  So subtle and elegant throughout, Tim performs well balanced melodies. He makes it all sound so simple and effortless." 
SEVERIN THEINERT for Uncut Grass, December 2020 
"lonesome beauty...  stylistic perfection and superb pacing...  Tunes & Ballads will carry you away into nostalgias, perhaps for a place and time you have only imagined and can never experience for yourself. Such is the power of music...  So it seems Tim has harnessed the power of nostalgia for not only places and distant times, but ones within ourselves as well." 
BAMBI GRINDER, Writer and Editor, Noteworthymusic.com, February 5, 2021
TUNES & BALLADS is available now at the STORE.